Enjoy panel discussions with industry professionals to learn tips and trends to help you hone your skills.
13:00 – 14:00 EDT | 19:00 – 20:00 CEST
Building a DITA Business Case
Being convinced that DITA is the right solution for your situation is only part of the battle. How do you build a compelling business case to persuade others – both up and down the corporate ladder? The panel offers advice on the data you need and the predictions you can safely make to turn your skeptics into cheerleaders.
Potential discussion questions:
How much does a typical DITA implementation cost, really?
What is the typical ROI for a DITA implementation?
What are the primary contributing factors to that ROI?
Is there a "sweet spot" for implementation – Size of the content corpus? Size of the organization? Reuse potential? Number of languages for translation?
What impact does a DITA implementation have on end users of the content?
What positive impact does DITA have on the authors, reviewers, and the overall creation process?
What "intangibles" should be considered?
What current state data should you have readily available? And what kinds of improvements on that data are safe to promise?
Panelists:
15:00 – 16:00 EDT | 21:00 – 22:00 CEST
Design Thinking
The design thinking approach is a process for understanding users, challenging assumptions, defining problems, and creating innovative solutions. How has it been successfully applied to content creation issues? Panelists share their experiences and provide guidance for applying the methodology in your own situations.
Potential discussion questions:
How can you apply the design thinking approach to documentation problems?
How has design thinking impacted documentation efforts that you've been a part of?
What are the keys to success in implementing a design thinking approach? What do you have to have?
What are the barriers to a successful design thinking outcome? How do you overcome them?
How do you get buy in to the design thinking approach within an organization?
How do design thinking and agile methodologies work together?
What is the most important skill of a design thinking leader?
Is there a limit to the number and type of people you can effectively involve in a design thinking process?
Panelists:
18:30 – 19:30 EDT | 00:30 – 01:30 CEST
Information Architecture
Underlying any successful DITA implementation or content strategy initiative is a solid information architecture. Just as the architecture of the world's greatest buildings differ, so does the architecture of the industry's greatest content – each intended for a specific purpose, for a specific user community, for specific functionality. The panel discusses important considerations for designing the right architecture to support your information products.
Potential discussion questions:
How does information architecture influence the user's experience with your information?
How has information architecture evolved over the last decade?
What are the most important considerations when forming your information architecture today?
With the continuous information evolution, how can you future proof your information architecture?
What is the biggest mistake information architects make when designing their approach?
What challenges do technical writers have in conforming to information architecture guidelines and how can that best be addressed?
Can a single architectural approach meet the needs of diverse audiences and information needs?
Panelists:
03:30 – 04:30 EDT | 09:30 – 10:30 CEST
DITA Publishing
Separating form from content enables writers to concentrate on and perfect the substance of the message, without the distractions of what it will ultimately look like. But at some point, the message does need to take on a form, and that process can be intimidating to some, frustrating to others, and a mystery to even more. The panel provides guidance on preparing for and implementing a successful publishing pipeline.
Potential discussion questions:
What compromises should I be prepared to make when it comes to the look and feel of my DITA content?
What kinds of style elements are hard to implement? What are easy?
Do I need a full-time stylesheet developer on my team? Should I rely on consultants instead?
What is the best way to get started developing stylesheet skills? What resources do you recommend? How long does it take to gain proficiency?
Is it important to use the DITA-OT to produce output?
The DITA-OT is created by a small team of volunteers. What's the risk in relying on it?
What do rendering engines and other publishing software bring to the table?
Panelist:
07:30 – 08:30 EDT | 13:30 – 14:30 CEST
Intelligent Content
The term "intelligent content" encompasses both the inherent qualities of an information source and the processes used to create it. In the words of Ann Rockley, intelligent content is "not limited to one purpose, technology, or output…[but is]…discoverable, reusable, reconfigurable, and adaptable." To be intelligent, content must be relevant and specialized to make sense to a specific user in the specific context of their needs at the very moment in time in which they are receiving it. The panel discusses how to bring such intelligence into your content.
Potential discussion questions:
What puts the "intelligence" into intelligent content?
What is the relationship between intelligent content and artificial intelligence?
I've heard it said that intelligent content benefits not only the user, but the writer as well. How so?
How does creating intelligent content differ from what I do today?
What can I do to make my organization's content more intelligent? Where should I start?
What are the selling points of intelligent content? How do I get my company to invest the required time and money?
Panelists:
09:00 – 10:00 EDT | 15:00 – 16:00 CEST
Content Reuse
The ability to single-source content into many different formats and contexts has long been touted as a critical reason for moving to XML structured markup. Yet many companies find they do not realize the expected benefits. The panel considers the critical factors in developing a successful reuse strategy.
Potential discussion questions:
What would you recommend to a company just starting to explore its reuse potential?
How do you measure effective reuse?
What are common reasons that companies do not realize their full reuse potential?
What steps can companies take to improve their reuse percentages?
To reuse content, you have to be aware that it exists. What advice do you have for increasing writers' awareness of what has already been written?
What are the pro's and con's of each DITA reuse mechanism? Under what circumstances would you recommend using each?
Panelists: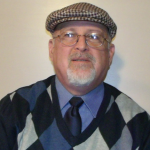 13:00 – 14:00 EDT | 19:00 – 20:00 CEST
Taxonomy and SEO
The number one complaint of most documentation users today is that they cannot easily and quickly find the information they are looking for. In a world where information is added to the internet haystack at a rate of multiple quintillions of bytes each day, how can information developers help their users find the proverbial needle? Panelists discuss strategies for making content more findable.
Potential discussion questions:
What's the difference between metadata, taxonomy, ontology, controlled vocabulary, SEO, and which ones do I need?
Who should be involved in defining a findability strategy?
What are effective strategies for term generation and categorization?
How do I ensure that content has been classified appropriately?
How can I determine the effectiveness of my approach?
How do I improve search relevance of a specific piece of content?
What functionality should I expect from my search engine?
How does artificial intelligence impact the need for metadata?
Panelists:
15:00 – 16:00 EDT | 21:00 – 22:00 CEST
Multisource Content
With a large number of content contributors across an organization, it is virtually impossible to agree on a common authoring tool. Is it realistic to have non-writers contribute content in the same manner in which the professional writers do? How are organizations successfully integrating content from multiple sources into a consistent, unified presentation? The panel offers case studies and answers questions about tools and standards that enable multi-source authoring.
Potential discussion questions:
What does a company lose when content is not created in a single platform?
What does a company gain by ensuring all content contributors can work in their preferred tool set?
What solutions have you seen work effectively from a technology standpoint? From a process standpoint?
 It seems in this scenario, writers become true content curators. What skills are required in such a role to effectively integrate different sources into a seamless presentation?
We spend a lot of time talking about how to ensure all content contributors can create content in a preferred environment. But perhaps not as much time discussing whether or not it is a good idea. Should non-writers create technical content?
 What is the impact to the technical writer when the message seems to be anyone can write, if given an easy enough tool set?
It seems that multi-sourced content requires a lot more tool investment. Are there solutions that don't break the budget?
Aren't tools only a small set of the issue? How do you ensure that multi-sourced content is written consistently in terms of tone and style?
Panelists:
18:30 – 19:30 EDT | 00:30 – 01:30 CEST
Collaboration
As companies embrace the concept of "content is content," regardless of who wrote it, collaboration across and within silos becomes more critical. Still, understanding its necessity is not the same as doing it well. The panel offers insight into breaking down silos and gaining cooperation and mutual respect.
Potential discussion questions:
Far too many writers describe themselves as "just a writer." How can writers overcome the perception of being low man on the totem pole, and ensure they are on equal footing with the people they interact with?
Introverts are often drawn into a writing career. How can introverts function effectively in a highly collaborative environment?
What steps can a writer take to effectively assert their position when disagreements about content strategy arise?
In an organization where traditional silos remain, what steps can a writer or a writing department take to begin breaking down those silos?
How can a writing group build trust and respect for their work across an organization?
Panelists:
03:30 – 04:30 EDT | 09:30 – 10:30 CEST
Writing Well
As audience content expectations and consumption habits continue to evolve and delivery mechanisms offer new and different ways to present information, it is clear that we cannot write content the same way as we've always done so, but neither should we abandon basic writing principles. What habits do we keep? What new ones do we adopt? The panel addresses how writing strategies need to adapt to meet the needs and demands of today's information consumer.
Potential discussion questions:
How has the definition of well-written content morphed over the last several decades?
In an environment in which there is never enough time to do everything, what are the quality standards we need to prioritize that make the most impact to our customers?
How has the greater worldwide reach of information compared to the past impacted the way we write content?
How do you approach writing content that you know could be reused out of its original context?
As writers, we understand the need to adapt our writing for different types of users. How has artificial intelligence as a "user" of our content impacted the way we need to write?
How should writing strategies change when writing content for different delivery mechanisms? For example, a video script vs an article in a support portal vs a section in a manual?
Panelists:
07:30 – 08:30 EDT | 13:30 – 14:30 CEST
Conversion/Migration to DITA
You've made the decision to move to DITA. Now what? How do you get all your legacy content moved over? The panel offers advice for planning and implementing a conversion or migration project.
Potential discussion questions:
The words seem to be used interchangeably…what is the difference between conversion and migration?
What are the critical points to consider when deciding whether to use an automated or a manual conversion process?
It's a given you have to clean up your files when you use automated conversion. Which is better – pre-conversion cleanup or post-conversion cleanup?
What are the common mistakes companies make during a conversion?
Panelists:
09:00 – 10:00 EDT | 15:00 – 16:00 CEST
Translation / Localization
The world is getting smaller, and our markets therefore getting larger. As a result, demands for content in native languages has increased, with recent surveys showing that 80% of respondents are translating content into at least 6 or more languages. The panel demystifies the translation and localization process.
Potential discussion questions:
What impact does structured, topic-based authoring have on translation and localization?
What are red flags to look for in the documentation process or the content itself that might cause problems during the translation process?
What strategies should writers take to write better content for translation?
How are changes in shared content resources tracked so teams know what content needs to be sent for translation?
 Is it really important to track only the content that has changed? With translation memory why does it matter if the same content is sent multiple times to translation?
What impact does simplified technical English have on the translation process?
When selecting a translation service, what questions should companies ask?
Panelists:
13:00 – 14:00 EDT | 19:00 – 12:00 CEST
User Experience
A focus on user experience doubly impacts content strategy. By definition, user experience considers all user responses before, during, and after the use of a product. Not only does the content strategy influence a user's response to the product it supports, but the resulting documentation is also a product in and of itself that elicits separate user responses. The panel considers both angles as they provide insights on effective approaches for improving your user's interactions with and perceptions of your product and brand.
Potential discussion questions:
To understand the user experience, writers need to observe users and engage with them. What strategies do you suggest for gathering information about users before you design, and then collecting feedback from them after you design?
How can writers effectively influence user experience, outside the realm of writing documentation? What tips can you offer for working with UI and development teams to affect change in the product itself?
How does content impact user experience? Isn't it all about the product?
What are the critical aspects of documentation that most impact the user's experience? Where should teams put their emphasis?
As technical communicators we've always had guidance to focus on the user. How does a focus on user experience differ from what we've been doing all along?
How do you balance the need to design for specific user groups with today's cultural emphasis on ensuring no group of people is marginalized or treated differently?
Panelists:
15:00 – 16:00 EDT | 21:00 – 22:00 CEST
DITA 2.0
Work on the next iteration of DITA 2.0 is beginning to wrap up. No new proposals are being accepted and work is concluding to move all proposals in work through all development stages toward a goal of releasing DITA 2.0 in 2021. Learn what to expect directly from members of the technical committee working on the new standard.
Potential discussion questions:
What one thing are you most excited about in the forthcoming DITA 2.0?
How does DITA 2.0 address the common complaint that DITA is too complex?
What about DITA 2.0 might compel a company that hasn't yet moved to DITA to do so?
What is the relationship of DITA 2.0 to Lightweight DITA?
What things should existing DITA users be prepared for in order to migrate toDITA 2.0?
What resources will be available to help migrate, given that DITA 2.0 is not backwards compatible?
What is the process and timing for getting DITA 2.0 approved?
Panelists: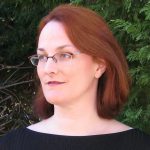 18:30 – 19:30 EDT | 00:30 – 01:30 CEST
Metrics
The truth is in the data, but sometimes the truth can be hard to swallow. As business leaders become more data-driven and reliant on KPIs, they must be prepared for the political pitfalls that come with sharing data up and down in the organization. Come hear from a diverse panel of leaders from content, user experience, support, and tools teams discuss their experience navigating the politics of metrics. The panel will share key lessons learned from failures and successes as well as real-world strategies for data success.
Potential discussion questions:
What are the critical data points that every publication manager should have readily available?
It's been said that you get what you measure.  How can you be sure that you are positively impacting behavior through your measurements?
How do you measure non-tangible things, like a team's collaboration skills or the amount of stress the team is under?
How much baseline data do you recommend a team collect before making a change that promises impact to that data?
How do you account for the inevitable differences in content development projects (people involved, quality of source content, availability of test product, difficulty of the concept, and so on) when trying to show progress against a promised improvement?
How can you effectively collect data without requiring a lot of extra time to report it?Data can be misleading without context. How do you gather the context? What is the appropriate balance of quantitative vs qualitative data?
Aren't productivity measurements simply a way to justify reducing staff? Why should writers embrace such measurements?
Note: At the request of the presenter's companies, this panel will not be recorded.
Panelists: