Insights and Inspirations
Enjoy extended talks by industry leaders on critical issues facing technical communicators today. Each Insights and Inspirations session includes their presentation followed by a "Dialog with Dawn," to delve further into their topic and pose questions from the audience. (More Insights coming soon)
Title
Abstract
Meet the presenter

Bio
Title
Abstract
Meet the presenter

Bio
Title
Abstract
Meet the presenter

Bio
Title
Abstract
Meet the presenter

Bio
Coming Soon
Meet the presenter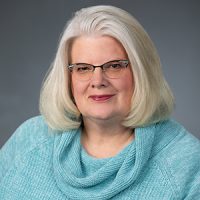 Dawn Stevens is the President, and owner of Comtech Services and the Director of the Center for Information-Development Management. With over 25 years of experience, including 15 years at Comtech, Dawn has practical experience in virtually every role within a documentation and training department, including project management, instructional design, writing, editing, and multimedia programming. With both engineering and technical communication degrees, Dawn combines a solid technical foundation with strong writing and design skills to identify and remove the challenges her clients face in producing usable, technical information and training.
Let's Blur the Lines Between Content and Technology!
A handful of content now sounds like a distant past, something from the monolithic period or so. We live in a technology world that is super flooded with content from OTT to MOOC and acronyms as well. However, with the recent COVID-19 experiences, the need to feel safe and cared for has become a new product prerequisite.
This means that it is critical to relook our content development approach to reach people with content that matters to them – where, when and how they want it – so that they feel safe and well-supported for accomplishing a task. It is now important to look at information from a completely different perspective and instead of focusing on technical details for users to read, it's now imperative to curate information effectively to cater to the human information needs leveraging technology.
This also highlights the need to build content based on what the user needs with the technology they are using rather than delivering content as a standard package. The traditional PDFs must be complimented by technology and new content products that uses multi-media and multi-platform. This is an important aspect to consider as with the more intuitive products and smart devices, creating a personalized experience with the content that is credible, concise and usable to the content consumer is needed.
Here comes chat bots and micro-learning and a platterful of technology to use for creating a personalized experience that could turn into a just-in time learning opportunity. As technical communicators and content strategists, we must leverage technologies that learn and enrich the product experiences and balance experiential learning by providing a quick access to right-easy-to-understand information just when a user needs it, intelligently.
The is the new Technical Content Industry 4.0, and from the language of the product origination, we are shifting to the language of users. Alexa is learning!
Meet the presenter
Dr Anu Singh's mission is to close the gap between experiential learning of a user on products they use for the first time through content. Anu's expertise is helping business ensure the success of customers by supporting their product adoption journey. Anu possesses numerous degrees and certifications, and over 16 years of progressive experience in wide range of technical and non-technical areas including software documentation development, project management and leadership.
Anu is a creative disrupter who believes in the enormity of the human mind, its thoughts, feelings and the social paradigm it creates and coexists in. Her hobbies include learning, teaching, painting and travelling.
The Content Strategy of Civil Discourse: Turning Conflict into Collaboration
In the current political climate, it seems like we've all but given up on productive, respectful discourse. However, there are simple design and content strategy choices we can make that encourage collaboration over conflict, even when dealing with hot-button issues. In this session we'll look at real-world examples of how the way we phrase a question or design an interaction can have a huge impact on the quality of conversation, and the three rules they share.
Meet the presenter

David Dylan Thomas is the author of the book Design for Cognitive Bias from A Book Apart and is the creator and host of the Cognitive Bias Podcast. He has developed digital strategies for major clients in entertainment, healthcare, publishing, finance, and retail. He has presented at TEDNYC, SXSW Interactive, Confab, An Event Apart, LavaCon, UX Copenhagen, Artifact, IA Conference, Design and Content Conference, and the Wharton Web Conference on topics at the intersection of bias, design, and social justice.
"That's great, but how do I convince my boss?": Overcoming Bias to Advocate for Change
It's one thing to know what your organization should be doing, but that's not always enough to convince the people who sign the checks. How do you get them on board? In this talk, David Dylan Thomas, author of Design for Cognitive Bias, will talk about the biases that drive organizations to make counterproductive and sometimes unethical choices, and what we can do about it. You'll come away with a greater understanding of how to fight bias with bias to navigate some of the risk-averse, short-sighted, and poorly-incentivized habits organizations and clients often fall into.
Meet the presenter

David Dylan Thomas is the author of the book Design for Cognitive Bias from A Book Apart and is the creator and host of the Cognitive Bias Podcast. He has developed digital strategies for major clients in entertainment, healthcare, publishing, finance, and retail. He has presented at TEDNYC, SXSW Interactive, Confab, An Event Apart, LavaCon, UX Copenhagen, Artifact, IA Conference, Design and Content Conference, and the Wharton Web Conference on topics at the intersection of bias, design, and social justice.
Unveiling the Free, Flexible World of Knowledge
When the world moves quickly and unpredictably, our content must also adapt at a rapid pace.
Too often is content locked into structures and platforms that serve a single use, condemning content assets to an artificially limited life. It's time to evolve!
In this sweeping keynote, hear a vision for how to resurface latent value in organizations by reimagining how content is modeled and managed in a decoupled content supply chain.
As an industry, do we see content structures in a single limited form? It's time to move towards a kaleidoscopic understanding of content's structure that itself can adapt. Find out how content can have a fractal impact in a broader world, outside of one fixed schema…without destroying any current systems.
The future requires flexible models, new organizational structures, and nimble processes to support the next generation content supply chain. Patterns for content intelligence enable context-adaptive experiences. Multi-channel delivery serving chatbots, voice assistants, augmented reality, embedded systems, and consumer devices. And, we need to be ready for any other unique formats the future can throw at us.
Leverage the past 20 years' investments AND unlock the fluid world of knowledge. Activate any content producing organization and elevate content assets beyond cost and into a source of ongoing power.
Meet the presenter
Cruce Saunders is the founder and principal at [A], the content intelligence service (simplea.com), and author of Content Engineering for a Multi-Channel World. Cruce and the [A] team work with content leaders driving change at the leading enterprise content publishers on Earth. Together with clients, they craft the next generation of the content supply chains and publishing architecture that powers intelligent customer experiences.
He regularly speaks on omnichannel customer experience, content intelligence, content models, AI, chatbots, personalization, content structure and semantic standards, and intelligence transformation.
Cruce also hosts a podcast, Towards a Smarter World, where he connects with leaders impacting global intelligence. Follow him on Twitter at @mrcruce.
Not a Rhetorical Question: The Power of Inclusive Language Practices
In 2020, when current events in the United States (in particular) intensified the spotlight on issues of social justice, many companies broadened and deepened their focus on diversity and inclusion. In many cases this meant creating or accelerating efforts to eradicate non-inclusive language from publications, communications, and company culture. Now several months into 2021, what adjustments have we made as content practitioners? What have we learned and what work remains to be done in adjusting our craft to ensure our content (and the products it supports) are inclusive and accessible to all?
Meet the presenter

Toni Mantych is Senior Director of Product Content at ServiceNow, where she leads a large, globally distributed technical content group and drives cross-functional content experience initiatives. Before joining ServiceNow, she was Director of Content Strategy and Architecture at ADP and taught numerous graduate courses in the Technical and Professional Writing program at Portland State University. She frequently speaks and leads workshops on content strategy and content experience topics. She also helps drive Diversity, Inclusion, and Belonging (DIBs) efforts within ServiceNow and is a member of the inaugural Diversity, Equity, and Inclusion Advisory Panel for the Society for Technical Communication.
2020 Retrospective: Challenges, Successes and the "New Normal"
Looking back at 2020, we all had to adopt and adjust how we do business during a pandemic. There were plenty of challenges, we all had to make changes, sacrifices and ultimately succeed in this "brave new world." This presentation will discuss how we approached these challenges and adopted to the current realities at NextGen Healthcare. This is a story of perseverance but also a story of a team coming out stronger, better, more productive in the end. This past year forced everyone to question the norms and looking forward it's important to not simply go back to the way things were but to evaluate whether some of these norms need not return and which strategies put in place over the last year should continue even after the pandemic.
Meet the presenter
As a director of user assistance at NextGen, Vlad's focus is on developing and implementing a content strategy designed around principles of minimalism, user-centered design, and DITA. Vlad led his team to successful implementation of DITA and git/oxygen toolchain and then successfully overcoming the challenges presented by 2020.
A writer by trade, Vlad has been building and leading teams for the past 10 years across multiple product lines, locations and continents.