Driving Customer Support with Intelligent Content
Taxonomy and Information Systems Architect, and Leela Adhvaryu, Technical Program Manager, to present how HP leverages DITA content to improve customer support with specific, dynamic & relevant content for portals, mobile devices, tools and systems across HP Customer Support to help customers, agents and service technicians solve customer problems efficiently.
What can the audience expect to learn?
Customer self-service can be effective when just the right contextual information is readily available and users can quickly locate the information they need in real-time. It's expected the audience will benefit from learning more of HP's story employing DITA in this regard.
Meet the presenter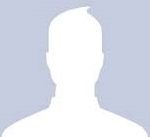 Joe Gregory, MSIS, PMP, SSGB.  Fifteen years experience within the HP Customer Support domain involving programs impacting content-to-publishing systems, with his most recent efforts focused on leading build-out of centralized data models and information systems architecture in support of content-to-publishing systems.